Let's get right into it, shall we? MISS UNIVERSE was brought back to Thailand after 2005 when our beautiful Canadian won last in Bangkok. With the new ownership of MISS UNIVERSE, there seem to still be searching for that perfect format to determine the next reigning queen.
From my overall understanding, INTERVIEW accounts for 60% of the PRELIMINARY SCORE & EVENING GOWN & SWIMSUIT making up the following 40%. I personally think that all of these ladies year to year are all deserving and physically beautiful. What I really appreciate in the change of weight to the interview. If you win MISS UNIVERSE you are an ambassador for the organization, various non-profits and are the face of strong confidentially beautiful women globally.
Last year, a couple of my pageant sister and I traveled down to MISS UNIVERSE 2017 in Las Vegas to cheer on Lauren Howe and seeing Demi-Leigh win the crown for South Africa I was excited to see what would happen in regards to a production in Thailand. Being a pageant country I had high expectations and I loved it. The contract of modern and tradition Thai culture was really complimentary in my mind.
If you didn't see my opinions of who owned the MISS UNIVERSE Preliminary Competition, here you go.
BEFORE THINGS GET TOO SERIOUS, A HUGE CONGRATULATIONS TO TWO WONDERFUL LADIES WHO HAVE BEEN PART OF MY PAGEANT ADVENTURES.
Thank you, that is all I can say. For representing out nation with dignity and class through and through. Seeing your take on inner and out beauty with intelligence was so meaningful. Thank you again & again for being confidently beautiful.
There are very few delegates that I have met in my time competing that are as passionate about sharing the beauty of their country and their people. Thank you for understanding what it takes to be a true queen! I wish I could have met you during our time at Intercontinental but I will always cheer you on.
Seeing the Thai culture has always been a dream of mine. For the Opening Number of MISS UNIVERSE 2018, seeing the traditional drummers and dancers with the modernization of NE-YO made for a great introduction, along with the walking pattern of the girls made sense in my mind to show the respect they had to heir host nation by allowing for the dancers and drummers to shine! Can we talk about Steve Harvey for a quick and very respectful and loving moment! The fact her learned to bow and greet out of respect for the Thai people touched my heart, but what I loved, even more, was how he had a custom jacket made for the girls- one major stone on the outside her nation and inside the jacket was a start and name per each country competing!

TOP 20 SELECTION
Like I said above, things are changing at MUO. Last year, I had the opportunity to attend when Demi-Leigh Nel-Peters won in Law Vegas, when they first introduced the continental divided groups. Well, things have once again changed to a TOP20 by adding one additional contestant to each category .
AFRICA, ASIA-PACIFIC
SOUTH AFRICA
PHILIPPINES
NEPAL
VIETNAM
THAILAND
EUROPE
POLAND
BELGIUM
GREAT BRITAIN
HUNGARY
IRELAND
AMERICAS
CURACAO
COSTA RICA
CANADA
PUERTO RICO
JAMAICA
WILD-CARDS
USA
VENEZUELA
INDONESIA
BRAZIL
AUSTRALIA
MISS UNIVERSE 2018 SELECTION COMMITTEE
Award-winning entrepreneur, recognized cultural intelligenceTM expert, A.I. tech innovator and World Economic Forum Young Global Leader, co-founded CIEN+ and CulturIntel, regular TV commentator, board member of the Harvard Women's Leadership Board, National Board of Directors of the YMCA USA, & mentor to the Stanford Latino Entrepreneur Leaders Program.
A Judging Panel or a Selection Committee, either way these women understand these individuals will be making an opinion on their performance within that 30 seconds or less that they see them for. Following suit of that of MISS USA 2018, this is yet another an all female Selection Committee, the first in MISS UNIVERSE history. I think having well rounded woman judge is exquisite, but do I think men should be there; I do personally. With the fuss that women have made about much needed inclusion and equality- which I agree with, who it is up to for the Selection Committee to exclude the men's perspective of the world. There are some phenomenal men in my opinion would be fair and equitable in their selection process. Once I did read these women's respective bios I was so empowered to once again focus my efforts on breaking the glass ceilings that each of the following had done. Congratulations to the highly-qualified inspiring women who had the job of selecting MISS UNIVERSE 2018. After watching the selection of the finalists by this panel, I was highly impressed with their decisions.
Architect, CEO of Platinum Skies Aviation & FinTech - Casha.me, Vice Chairwoman of the LCS Group of Companies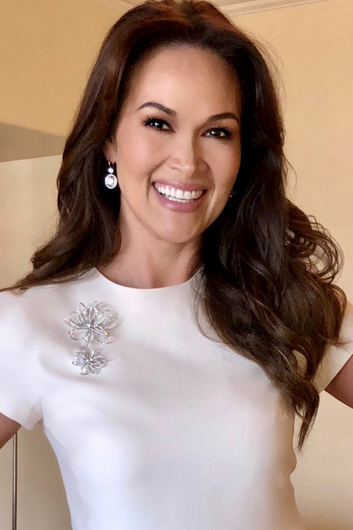 Former MISS UNIVERSE, Founder of Angels Wings Foundation International, United Nations Goodwill Ambassador, contributing Founder of the Tech for Thailand Program.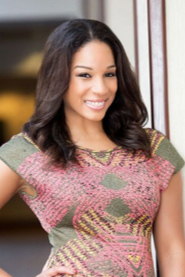 Director of National Partnerships for Airbnb, a Founder of Women's March, Inc., 2017 Glamour Magazine Women of the Year along with her fellow Women's March organizers, The #Woke100 by ESSENCE Magazine and christened one of the Female Faces of the New Civil Rights Movement by Black Entertainment Television
Designer of Monique Lhuiller, Council Member of the Council of Fashion Designers of America since 2003
MISS UNIVERSE 1992, Founder of Michlle McLean Children Trust.
Entrepreneur, published scientist, medical missionary and former beauty queen (Miss New York US 2015 and 2nd Runner Up at the 2015 Miss United States pageant), CIO Magazine the number one "Female Entrepreneur to Watch" in 2018 & recently became the first ever "Visage Du Maroc" of 2018 (which translates to Face of Morocco)
WHAT DO YOU WANT THE WORLD TO KNOW ABOUT YOU.
Things are ever changing within the MISS UNIVERSE Organization and this I completely have fallen in love with. Each delegate in the TOP 20 has the opportunity to share whatever they wish the world to know about them within a 15 second time frame! No pressure? What would you share with the world, what would you want the world to know about you.
From here, things get serious, the Selection Committee, narrows the contestant down by half. This portion of competition I think is so valuable by being able to allow the judges to see what you value most about yourself & how you present yourself while being quick on your feet!
TOP 10 SELECTION
SOUTH AFRICA | VIETNAM | VENEZUELA | PHILIPPINES | COSTA RICA
CURACAO | NEPAL | CANADA | THAILAND | PUERTO RICO
SWIMSUIT COMPETITION
These women, all I can say is wow- to the confidence, the diversity in body types, and the overall confidence as a group of human beings loving who they are.
The group introduction, LOVED IT! The way that the stage was set up I thought was really well done! I am not exactly sure how the Selection Panel will be set up for viewing specifically, but I am pretty sure they will have monitors to see the girls at the end of the runway, which I am once again assuming was done possibly at preliminaries. I am used to the panel being at the far end of the runway or stage so they can view the delegate, but I have no doubt that the MISS UNIVERSE Organization has ways of addressing this.
On a more inside scoop to things, the contestants LOVED THEIR SWIMSUITS, which if you didn't know were designed by the PRINCESS OF THAILAND!
EVENING GOWN COMPETITION
Evening gown I personally do not know if I like it more than swimsuit... ohh how my opinions have changed ever time I get on stage! The runway concept I think allowed for a more uniformed applications to really allow each girl to shine more so now than ever because it is up to them to make the most of a straight runway.
TOP 5 SELECTION
PUERTO RICO | VIETNAM | PHILIPPINES | SOUTH AFRICA | VENEZUELA
TOP 5 Q&A
Being the face of a global movement to inspire change within human beings- she must be confident, well-spoken, quick on her feet while being respectful and speaking her mind. In my mind, when you win a national or international title you are the voice for millions in not billions of people that you need to inspire and who they need to relate to. This ears questions were written by their fellow contestants. Each delegate had 30 seconds to answer….
This year I really liked how Steve and the MISS UNIVERSE Organization have the delegates a bit of background the the questions before the final question was asked.
"HUNDREDS OF JOURNALISTS ACROSS THE WORLD WERE JAILED THIS YEAR FRO WRITING STORIES THAT WERE CRITICAL OF THEIR GOVERNMENTS. WHY IS FREEDOM OF THE PRESS IMPORTANT?"
PUERTO RICO: "The press is there to inform us. Their job is to give us the news about what is happening in the world right now. They should have total freedom to report what exactly is happening. Without forgetting they have to have sympathy because there are a lot of people that are suffering different problems in the world."
"THE #METOO MOVEMENT HAS SPARKED A GLOBAL CONVERSATION. IN RESPONSE, SOME HAVE SAID THE WORLD HAS BECOME TOO POLITICALLY CORRECT. DO YOU THINK THAT THEY #METOO MOVEMENT HAS GONE TOO FAR?"
VIETNAM: "I don't think that it has gone too far, protection women and women's rights is the right thing to do. Women need protection & rights. "
"CANADA RECENTLY JOINED URUGUAY AS THE SECOND NATION IN THE WORLD TO MAKE MARIJUANA LEGAL. WHAT IS YOUR OPINION ON THE LEGALIZATION OF MARIJUANA?"
PHILIPPINES: "I am for it being used in a medical use, but no so for recreation use because I think if people were to argue, what about alcohol or cigarettes, well everything is good in moderation."
"MANY COUNTRIES ACROSS THE WORLD ARE EXPERIENCING AN INCREASE OF IMMIGRATION. DO YOU THINK COUNTRIES SHOULD LIMIT THE NUMBER OF REFUGEES ALLOWED ACROSS THEIR BORDERS? "
SOUTH AFRICA: "I think that every country should have their own rules and regulations. But for a striving society, and for all of us to stand together, we need to understand we are all human, and we are all more alike than not, so we should be open to loving each other, accepting each other [and] it doesn't matter when we come from."
"WHAT WOULD YOU SAY TO SOMEONE WHO BELIEVES THAT PAGEANTS ARE ARCHAIC AND AGAINST THE FEMINIST MOVEMENT?"
VENEZUELA: "Nowadays we live in an era where we have advanced greatly. Beauty pageants are not just about beauty, they are about sensitivity and about having a heart. In beauty pageants we can show that women like me can achieve any dreams we have in the world."
FINAL THREE
PHILIPPINES | SOUTH AFRICA | VENEZUELA
If you were at MISS UNIVERSE, what question would you want to answer?
COMMENT BELOW. & SHARE WHAT YOUR ANSWER TO YOUR QUESTION WOULD BE.
THE FINAL WORD
"WHAT IS THE MOST IMPORTANT LESSON YOU'VE LEARNED IN YOUR LIFE AND HOW WOULD YOU APPLY IT TO YOUR TIME AS MISS UNIVERSE?"
PHILIPPINES: " I work a lot in the slums of Tondo, Manila and the life there is poor and very sad. And I've always taught to myself to look for the beauty of it and look in the beauty of the faces of the children and to be grateful. And I will bring this aspect as a Miss Universe to see situations with a silver lining and to assess where I could give something, where I could provide something as a spokesperson. And this I think if I can teach people to be grateful, we can have an amazing world where negativity could not grow and foster and children will have smile on their faces."
VENEZUELA: " I grew up in a family filled with women and each one of them taught me something very important. But what I always remember is by working hard and chasing dreams and by having courage and strength and willingness to achieve these dreams, we can achieve anything we want in this lifetime."
SOUTH AFRICA: "Throughout my life, I've been exposed to both those who are privileged and underprivileged and what I learned is we are all human. We all want to be loved, we all want to belong, and we all want to be seen so we should treat each other that way."
A HUGE CONGRATULATIONS TO THE BEAUTIFUL PHILIPPINES, YOU WERE NOTHING SHORT OF LOVELY AND CONFIDENT IN THE BEST WAYS POSSIBLE.